aA
Sekite svarbiausias naujienas socialiniuose tinkluose!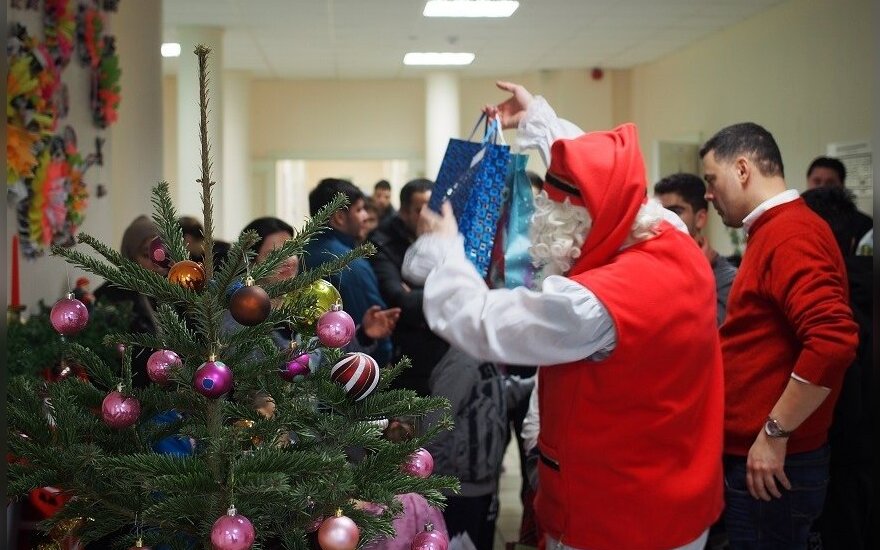 60 kids from Syria, Iraq, Ukraine and Azerbaijan aged from 1 to 17 participated in this event, drawing their Christmas cards to Santa. Santa Claus, who paid a surprise visit to Rukla, received a lot of attention from the kids who were very happy to test his bear strength and, of course, receive present for their hand-made Christmas cards.
This IOM initiative was supported by the Ministry of Interior, Migration department, Statistics Lithuania, State Border Guard Service and other Lithuanian government institutions and non-governmental organizations. IOM and their partners wish that the kids who had to leave everything behind in their home countries will remember this day, and Lithuania as the country where Santa visited them for the first time.
Sekite svarbiausias naujienas socialiniuose tinkluose!