When the National Geographic published its list of winners of its annual photography awards, one photo among the honorable mentions seemed very familiar to Lithuanians. Photographer Hideki Mazuta had captured a photo of a girl with a pink dress running through Kryžių Kalnas, a famous religious monument in Lithuania.
Kryžių Kalnas, or the Hill of Crosses, is a small hill near Šiauliai in northern Lithuania that is covered in crosses, which have been placed there over time by thousands of visitors. The hill was bulldozed during the Soviet occupation because it had become a symbol of peaceful resistance. Despite this, it was soon repopulated with crosses placed during the night. In 1993, it was visited by Pope John Paul II. Now, it is a popular destination for tourists and pilgrims alike.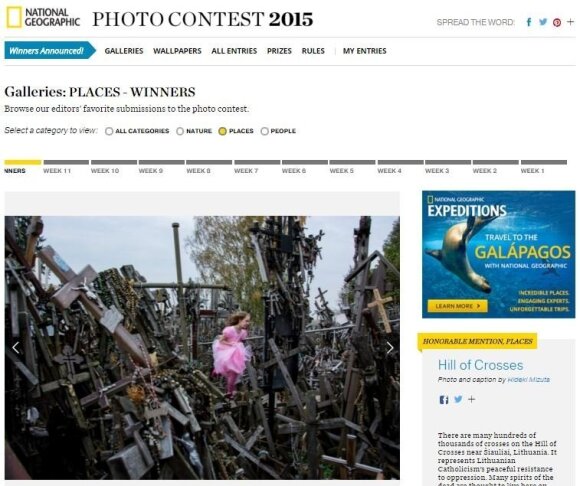 To see the photo on National Geographic's website, click here.

Griežtai draudžiama DELFI paskelbtą informaciją panaudoti kitose interneto svetainėse, žiniasklaidos priemonėse ar kitur arba platinti mūsų medžiagą kuriuo nors pavidalu be sutikimo, o jei sutikimas gautas, būtina nurodyti DELFI kaip šaltinį.