aA
Two Easter eggs of impressive size have appeared in central Kaunas as the city prepares for celebrations this weekend.
The eggs, 6m in height and 4.5m in diameter and decorated with electric lights, have been installed on the central Laisvės Avenue and in the Oldtown at the foot of Kaunas Castle.
The decorations will remain there until April 10.
"Kaunas was decorated with exceptional Easter installations for the first time. Although the weather outside does not remind one of spring, we hope that the spring colours of the eggs will help create festive atmosphere," Kaunas Vice-Mayor Simonas Kairys said.
The best time to see the giant Easter eggs is at night when the lights are lit, say Adam Decolight, the company that installed the decorations.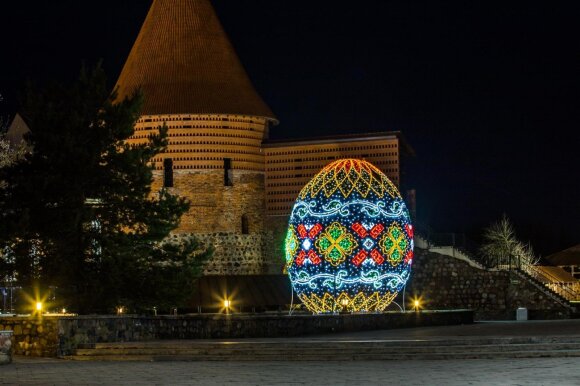 © Organizatorių nuotr.