aA
February 16 is a national holiday in Lithuania in commemoration of the signing of the Act of Independence of Lithuania on February 16, 1918 which proclaimed the restoration of the independent state of Lithuania.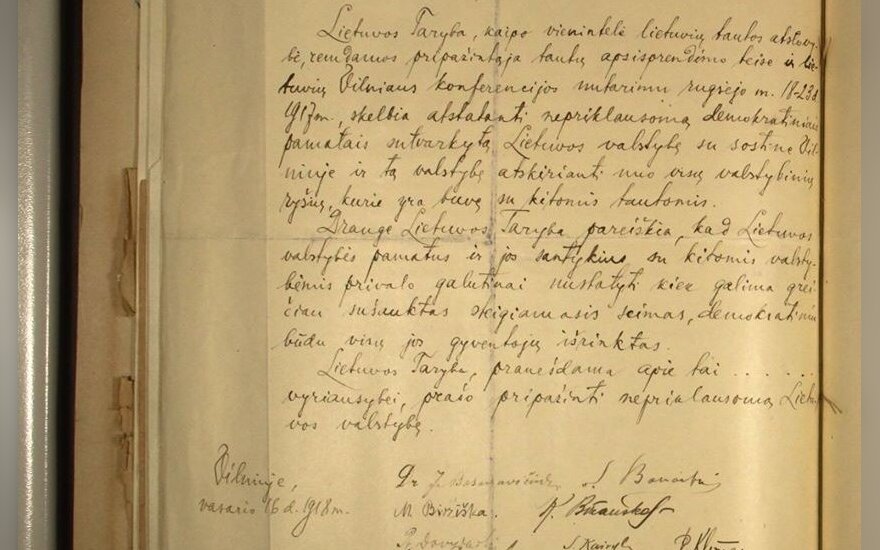 The Act of Independence was signed by 20 signatories of the Council of Lithuania which was chaired by Jonas Basanavičius. The Act is the basis of the modern Lithuanian state as well, having formulated the basic tenets present in the contemporary Constitution of Lithuania and not having lost its legal power. The original Act of Independence was discovered by professor Liudas Mažylis in the spring of 2017 at the Federal Foreign Office Political Archive in Berlin, Germany and is currently on display in the House of Signatories in Vilnius.
Sekite svarbiausias naujienas socialiniuose tinkluose!