aA
Through 1 August to 1 September, an exhibition dedicated to mass rallies of the Sąjūdis, a reform movement of the 1980s that led to Lithuania's secession from the USSR, will be open in the gallery of the Lithuanian Parliament.
The exhibition features a big collection of photos of participants of the rallies for freedom, which were made by the KGB (the Soviet Committee for State Security).
The curator of the exhibition is the Seimas Commission for the Rights and Affairs of Participants of Resistance to Occupation Regimes and Victims of Occupation.
The Sąjūdis led the struggle for Lithuanian independence in the late 1980s and early 1990s and held mass rallies. Unsanctioned rallies were closely observed by the KGB: speeches, the content of banners were noted, rally attendance was registered, and photos of participants were made for identification.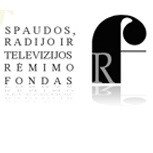 It is forbidden to copy the text of this publication without a written permission from ELTA.