Lithuanian Customs officers chose an unconventional but tongue-in-cheek solution for decorating the windows of the Customs Department this holiday season. The small, ornamental Christmas town decorating their windows on Gediminas Avenue in Vilnius was made of cardboard boxes that had contained illegal contraband tobacco seized from smugglers.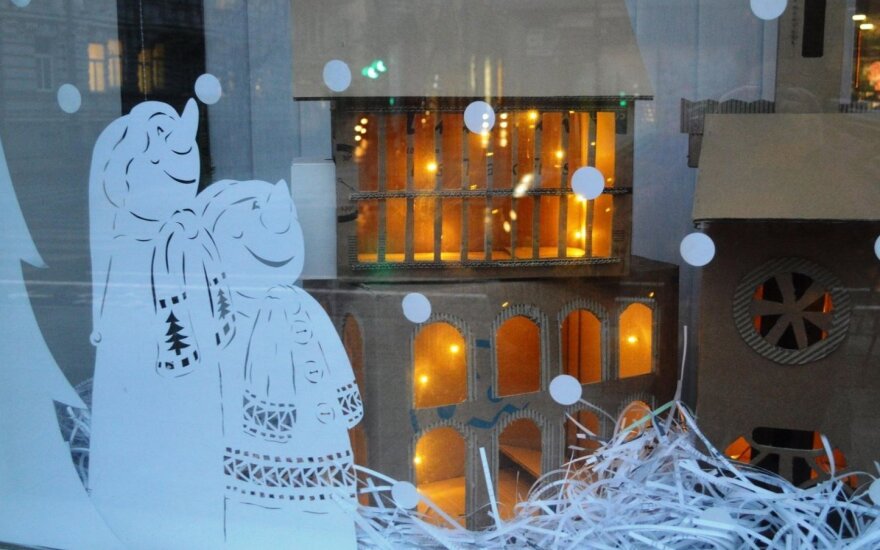 In order to create it, Justina Kosaitė, an officer from the International Relations Division of the Customs Department, fitted about 100 different-sized cardboard boxes into the display, Lithuanian Customs said.
"It was not easy to collect them. Therefore, my colleagues finally proposed to make the houses in the windows out of smuggled cigarette boxes. After emptying and taking the illegal tobacco for destruction, the colleagues delivered the empty boxes to me", said Kosaitė.
It took about two weeks for the young woman, who enjoys making paper cuttings in her spare time, to create the composition and almost three more days to build it with the help of other colleagues.
The window display is part of the Vilnius City Municipality's Christmas Vilnius competition.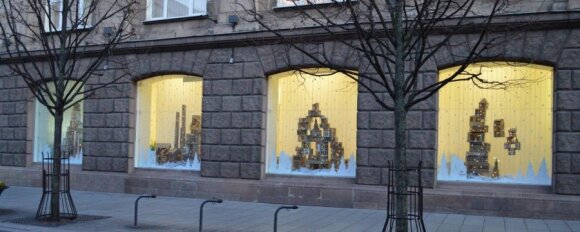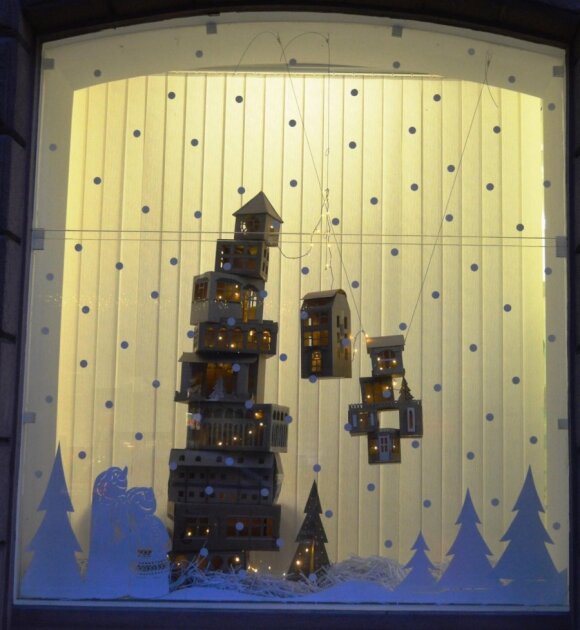 It is forbidden to copy the text of this publication without a written permission from ELTA.