aA
The Lithuanian parliament approved an amendment to the Constitution that would tie the legal definition of a family to marriage and parenthood after the first debate on Tuesday.

To read this article, try a €5.99 monthly subscription by clicking here.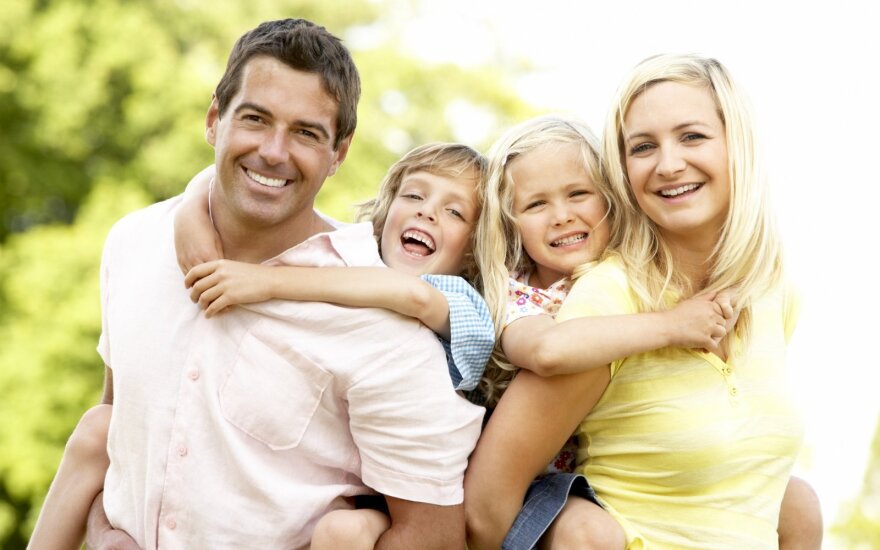 Seventy-four members of the Seimas voted in favour of the proposed amendment, 19 voted against, and 20 abstained.
Some 107 member of the Seimas have proposed to amend the Constitution by including provisions that "a family is created through marriage" and that "family also arises from motherhood and fatherhood" and that "marriage, family, motherhood, fatherhood and childhood are under the protection and care of the state".
The initiators of the amendment say that the state must support and protect the family as an institution amid the worsening demographic situation in the country.
The Constitution currently reads that marriage is concluded "upon the free mutual consent of man and woman" and that "family, motherhood, fatherhood, and childhood are under the protection and care of the state".
The constitutional amendment was initiated in the parliament after the Constitutional Court ruled in September 2011 that that "the constitutional concept of family may not be derived solely from the institute of marriage".
A constitutional amendment must be debated and voted on twice by the Seimas, with an interval of at least three months between the votes, and requires a two-thirds majority, or 94 votes, to be adopted.
Naujienų agentūros BNS informaciją skelbti, cituoti ar kitaip atgaminti visuomenės informavimo priemonėse bei interneto tinklalapiuose be raštiško UAB "BNS" sutikimo neleidžiama.