Lithuanian citizens, who are allowed to allocate 2 percent of their income tax for organizations of their choice, have distributed 15m euro this year, benefiting some 22,000 institutions and NGOs. The biggest beneficiary this year is the Lithuanian army.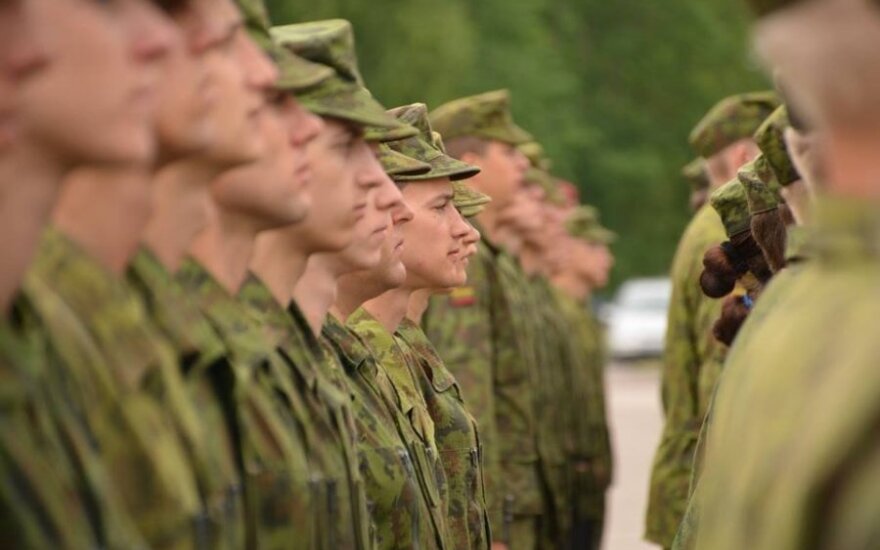 By mid-November, around 605,000 Lithuanian citizens supported filled out requests to the Tax Inspectorate, asking to allocate a fraction of their income tax to various organizations or political parties.
Lithuanian support to the armed forces has grown eight times this year, from 36,000 euro last year to 281,000 in 2015.
Other beneficiaries included charity organizations, schools and organizations working with homeless animals .
The top-ten beneficiaries:
Organisation / number of supporters / sum (euros)
Lithuanian armed forces / 6,581 / 276,412
Charity and support fund Bėdų turgus / 6,373 / 158,608
Public institution Lesė (animal welfare) / 3,701 / 94,178
Support and charity fund Mamų unija / 3,657 / 93,716
Public institution Penkta koja (animal welfare) / 3,805 / 85,857
Public institution Sostinės krepšinio mokykla (basketball school) / 3,128 / 69,669
Public institution SOS gyvūnai (animal welfare) / 2,530 / 67,959
Lithuania's Poles Union (Lietuvos lenkų sąjunga), department of Vilnius region / 4,072 / 50,023
Charity and support fund Rugutė / 1,186 / 38,870
Order of Malta help service / 1,286 / 35,861
Source: State Tax Inspectorate