This week has began one of the most unique festivals in Lithuania, non-commercial 12th International Animation Film Festival "Tindirindis".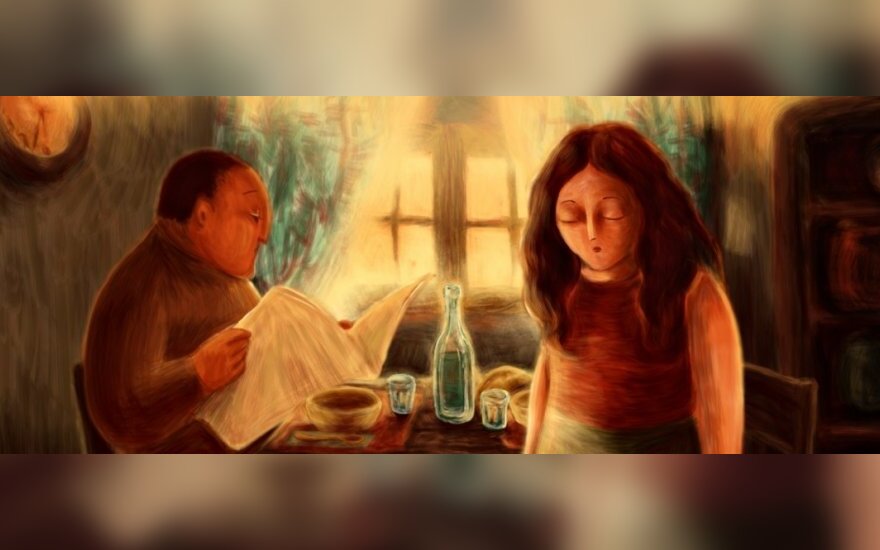 "Tindirindis" has been organised each fall continuously since 2003. For last two weeks festival will be screened in Vilnius (from the 24 November to 7 December). You can watch movies in cinemas "Pasaka" and "Skalvia". In December animations will be screened in cinemas in Kaunas, Utena and Jurbarkas.
The mission of the festival is to show the latest animation from around the world covering the spectrum of styles and schools, created both by professionals with years of experience and by art students. As part of carefully selected program you can see various types of animation, from mild lines of fairy tales, through the "vibrating curves" of erotic colored pictures to brutal "doodle" showing the nightmare of war.
"Tindirindis" has a unique tradition of the opening ceremony. It is always on the first Thursday of the festival, when films are already screened for few days. This year, this special meeting was held on Thursday, November 27 at 17.00 in the Museum of theater, music and cinema. There will be guests from different European countries, among others, great director Stepan Koval from Ukraine. During the opening the director of the festival Valentas Aškinis, a prominent film maker, a member of the jury of many festivals, talked about contemporary trends in the world of animation.
This year the festival includes over 120 animations from around the world divided into thematic sections. "MUSIC OF THE PICTURES" and "SURREAL WORLD" consist of films screened in the international competition of short animation. "YOUTH FOR YOUTH" it's 17 works of students participating in the competition. The section "ADULT GAMES" is dedicated to viewers over eighteen years old and contains animations on topics like sex and violence. The big attraction of this year's festival are four sets of animated children's movies - "FAIRY TALE WORLD", "STORIES FOR BABIES" and "CHRISTMAS TINDIRINDIS". You will also see an animated feature-length film "CHEATIN" made by eminent American director Bill Plympton.
In each section, there are animations from around the world, including many from Poland ("Łażnia" / "Bath" / "Baseinas", "Hipopotamy" /"Hippos" / "Hipopotamai"), from Spain ("El ruido del mundo" / "Noice of the World" / "Pasaulio triukšmas" or "La canción" / "The Song" "Daina") as well as from Russia, Belarus, Italy and Croatia.
In a frame of the festival there is being organized weekly "Animation Workshop", which is lead by masters of animation Stepan Koval from Ukraine, Valentas Aškinis (festival director) and Jūratė Leikaitė great painter from Lithuania. Another very interesting event accompanning the festival are "Days of Ukrainian animation", during which you can get familiar with classical and contemporary Ukrainian animation.