aA
A 350 year-old Torah scroll that was used in Jewish religious services in the Vilnius ghetto during World War II is returning to the Lithuanian capital.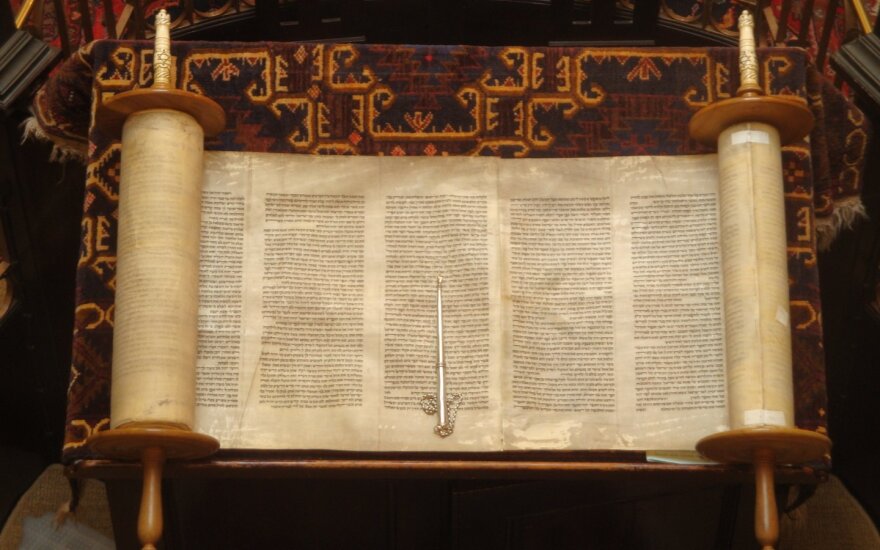 The authentic handwritten Torah scroll is being returned to the Vilnius Choral Synagogue by British photographer Judah Passow.
"What is important is not so much the Torah scroll itself, but the man's decision to donate it to our Synagogue. It was his family's Torah, safeguarded during the war and all these years. This is a great honor for us," said Faina Kukliansky, leader of the Jewish Community of Lithuania.
The family of the award-winning photographer safeguarded the Torah scroll for 56 years after it was taken out of the country following the liquidation of the Vilnius ghetto.
Naujienų agentūros BNS informaciją skelbti, cituoti ar kitaip atgaminti visuomenės informavimo priemonėse bei interneto tinklalapiuose be raštiško UAB "BNS" sutikimo neleidžiama.