As Lithuania attracts more and more international service centres, its capital city, Vilnius, may also take a regional leadership role in the storage of European companies' data.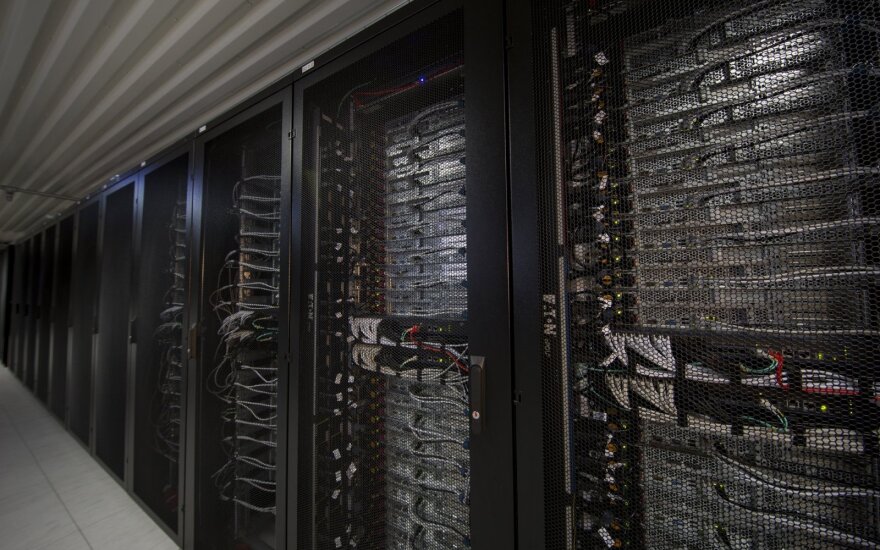 "The economy is becoming digital. As a result, data quantities are growing extremely fast and all that data has to be stored somewhere. Vilnius has every chance to become the leader in the region for these types of services," says Pranas Slušnys, the CEO of Rackray UAB.
According to Slušnys, what makes Vilnius unique is its combination of a favourable geographical location, excellent communication networks and highly qualified specialists.
The quantity of digital information in the world is forecast to grow to 44 trillion gigabytes by 2020, from 4.4 trillion in 2013. Experts say the market for data centres in Central and Eastern Europe will grow by about 70 percent in coming years. And it seems nothing short of a big military conflict in the region could stop the expansion.
"An ever bigger part of our life and work is shifting to the digital realm. We already see how fast digital video information is multiplying. Today smartphones are standard for us, tomorrow we'll be seeing smart factories," notes Arvydas Štrausas, the CEO of Interneto Vizija UAB.
Slušnys believes that private investments like this will be a key factor in determining whether Vilnius becomes the regional leader. But it is no less important, he adds, that the government finally start really solving the problem of a shortage of IT specialists and change its migration policy accordingly.