aA
The Independence, the floating storage and regasification unit (FSRU) built for Lithuania's liquefied natural gas (LNG) terminal in Klaipėda, has reached the Red Sea.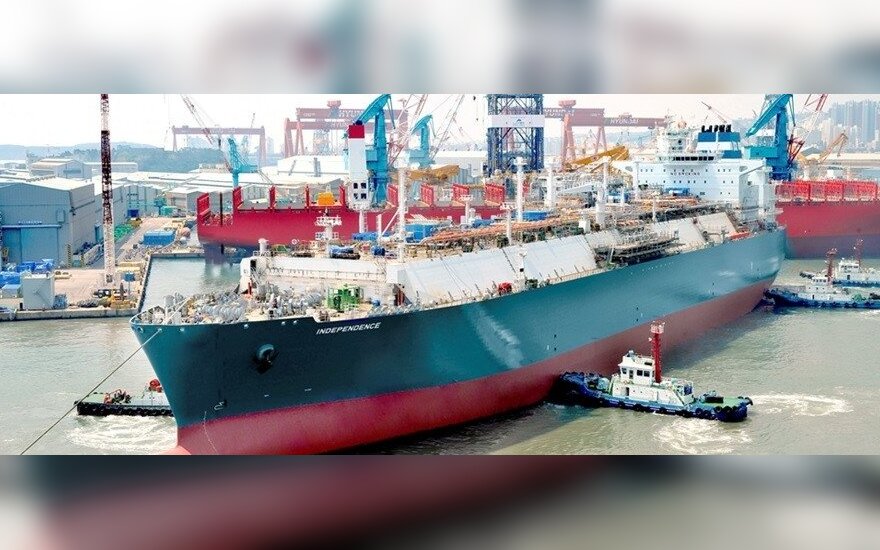 According to the vessel positions tracking website Marinetraffic.com, the Independence is currently between the shores of Saudi Arabia and Eritrea.
Early in July, the vessel was close to the Persian Gulf where it was probably filled with natural gas. Next, it should cross the Suez Channel and reach the Baltic Sea through the Mediterranean Sea, the Atlantic Ocean and the North Sea.
The vessel left Hyundai Heavy Industries' shipyard in Ulsan, South Korea, in mid-May.
Since then, it has sailed the distance of some 14,000 kilometres and still has more than 10,000 kilometres to go before reaching Lithuania.
It has been reported that the ship may deliver a load of gas to Klaipėda for testing the LNG facility.
The vessel is expected to arrive in the Lithuanian port in late October or early November. The LNG facility will be launched early in December.
Naujienų agentūros BNS informaciją skelbti, cituoti ar kitaip atgaminti visuomenės informavimo priemonėse bei interneto tinklalapiuose be raštiško UAB "BNS" sutikimo neleidžiama.