The cost of gas for residents and businesses in Druskininkai could treble in the next year if the spa town in south Lithuania cannot find an alternative to an extremely unfavourable gas supply deal with Gazprom.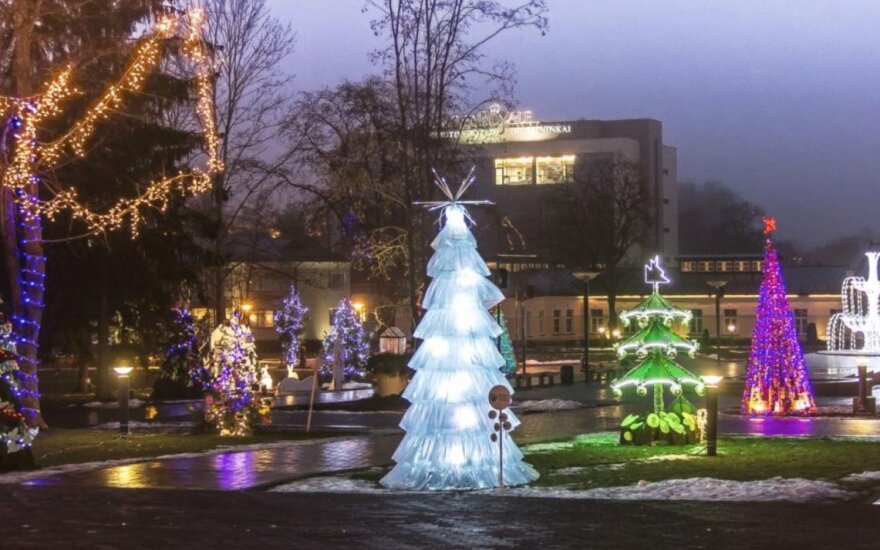 "We are considering installing electric stoves for gas customers, to build a mobile or fixed gas station, or try to get the Lietuvos dujų tiekimas to take over the supply of gas," said Druskininkai Mayor Ričardas Malinauskas.
Energy Minister Rokas Masiulis said that "this is an example of what a supplier can do if there is no alternative for gas supply. The situation in the rest of Lithuania is stable – we have the LNG terminal which ensures an alternative supply, meanwhile Druskininkai has to look for other options."
The minister added that the price could be increased because of the transportation costs – the pipe supplying the gas that comes from Belarus to Druskininkai is owned by a private company Haupas which charges a large part of the final price for the transportation.
Ričardas Matijošaitis, the head of Haupas, said the gas price could reach €115 for a kilowatt-hour next year. Matijošaitis explained that "when the gas amounts were up to 16-14 million cubic meters, we had the ability to amortize the costs, but when the amounts reduced to less than one million cubic meters, the prices grow".
Matijošaitis said that no matter how much gas flows through the pipe, the transportation costs still amount to around €400,000 annually.
Energy Minister Rokas Masiulis said Druskininkai was a case in point of why it was bad to be dependent on one gas supplier, as was the case for the whole of Lithuania not long ago. There will be a meeting in the Energy Ministry to discuss the crisis in Druskininkai.
Druskininkai generator with its two biofuel boilers could possibly produce enough heat from its reserve oil shale fuel, and discussions are being held with the Ministry of Energy on the possibility of supplying household customers.
Druskininkai municipality is also in discussions on pursuing a range of other options, including transporting LNG from terminal in Klaipėda.