Being the biggest hotel both in Vilnius and Lithuania in terms of its rooms number, now Vilnius hotel Radisson Blu Hotel Lietuva has been recognized as one of the safest hotels in the country. The independent company Safehotels has awarded the hotel with the certificate which shows that Radisson Blu Hotel Lietuva meets the requirements of the international hotel safety standard with Premium class.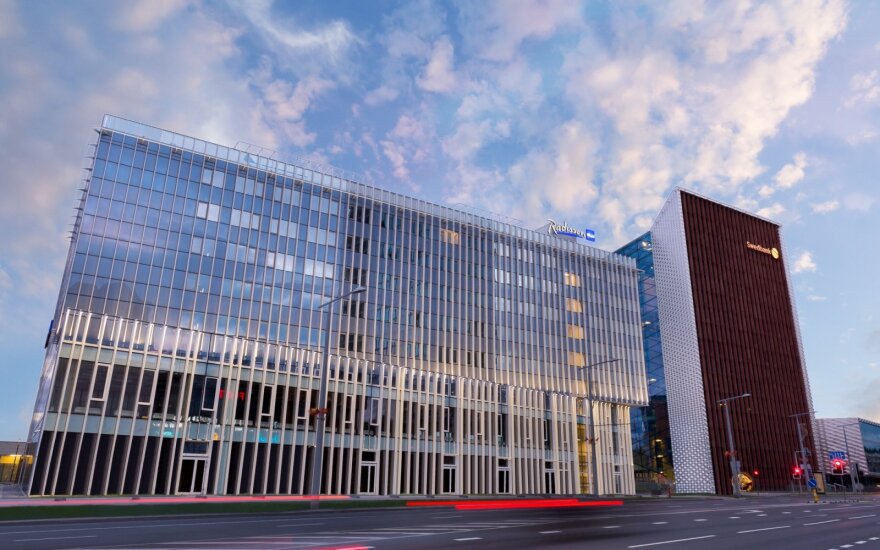 The certificate has been given after the audit, executed by the Safehotels experts in July. The specialists were analyzing the safety in Radisson Blue Hotel Lietuva by evaluating various aspects which ranged from fire-security, hotel monitoring system, hotel access control system, guests' privacy and safety to such hotel activity procedures as personal data management, staff trainings, and ability to manage unexpected situations and crises, the hotel stated in a press release.
"Hotel chain Radisson Hotel Group aspires to be the safest hotel chain in the world. As a result, we aim to meet the highest security standards. Security standard certificate with Premium class is a solid recognition that equipment, infrastructure, and staff in Radisson Blu Hotel Lietuva ensure clients' safety and comfort. Undoubtedly, we will continue to put efforts in order to assure our clients' safe and uninterrupted stay in one of the most beautiful European capitals," said Massimo Supino, the CEO of Radisson Blu Hotel Lietuva.
According to Massimo Supino, the hotel consistently invests into clients' and employees' security by implementing innovative technologies, regularly organizing staff training, and optimizing activity procedures. A special attention to security was also paid while building and installing a new hotel wing, which contains 165 rooms and has been open recently. For instance, the extension has a modern key control system which allows a quest to take an elevator only up the floor where one's room is located.
Sweden-based Safehotels is the only independent hotel safety and security certification company with global reach across the world. Safehotels certified hotels are in more than 60 countries and 160 city destinations. The organization evaluates hotels compliance to the Global Hotel Security Standard. It covers 220 elements, including fire-security, building safety, hotel activity processes, staff training, and preparation for crisis management.
Radisson Blu Hotel Lietuva in Vilnius is controlled by one of the biggest hotel groups in the world – Radisson Hotel Group, which operates in 110 countries and territories. The group controls, or is currently developing, over 1,370 hotels with more than 220 thousand rooms.