Over 15,000 Lithuanian citizens have supported a legislative initiative aimed at barring access for electricity from a nuclear power plant under construction in Belarus. The Homeland Union, which launched the initiative, expects to collect at least 50,000 signatures by July 9.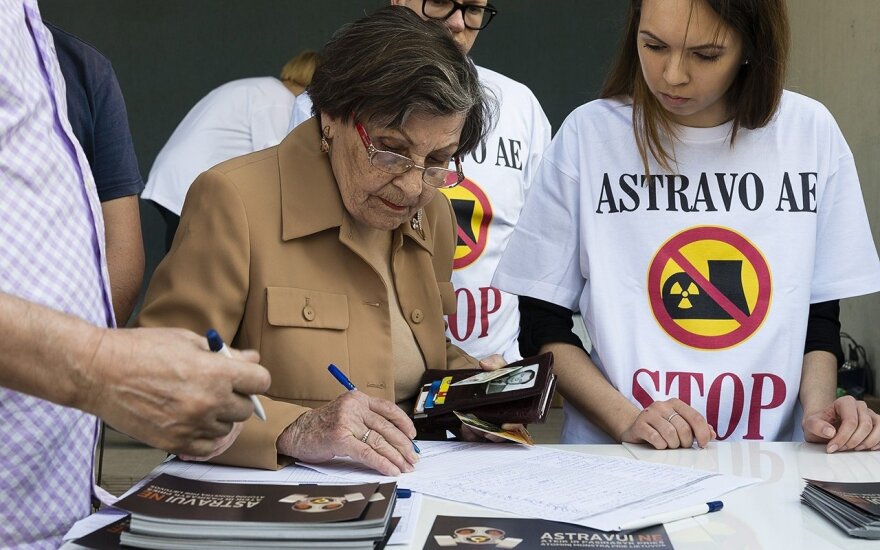 The opposition Homeland Union party began collecting signatures in early May, hoping to initiate a law that would obligate Lithuania not to purchase electricity generated at Astravyets Nuclear Power Plant and make its national grid off-limits for transmitting Belarusian power.
Vilnius is the strongest critic of the Astravyets project, saying that Belarus fails to ensure safety at the plant that is being built just 50 kilometres from the Lithuanian capital. Minsk rejects Lithuania's criticism, saying that it will ensure high safety standards at the facility.
Lithuania's parliament in early May passed a resolution calling on the government to take all the necessary diplomatic, legal and technical measures to stop the construction of the nuclear power plant in Belarus.
It is prohibited to copy and republish the text of this publication without a written permission from UAB "BNS".