aA
Hyperloop One spent a day visiting Lithuania and met with ministers, innovators and business community. They gave everyone updates of the progress they are making towards building the first functioning Hyperloop. They are currently building a test demonstration site in Nevada and will show off the first prototype in the middle of this year, Vladas Lašas', representatives wrote in a press release.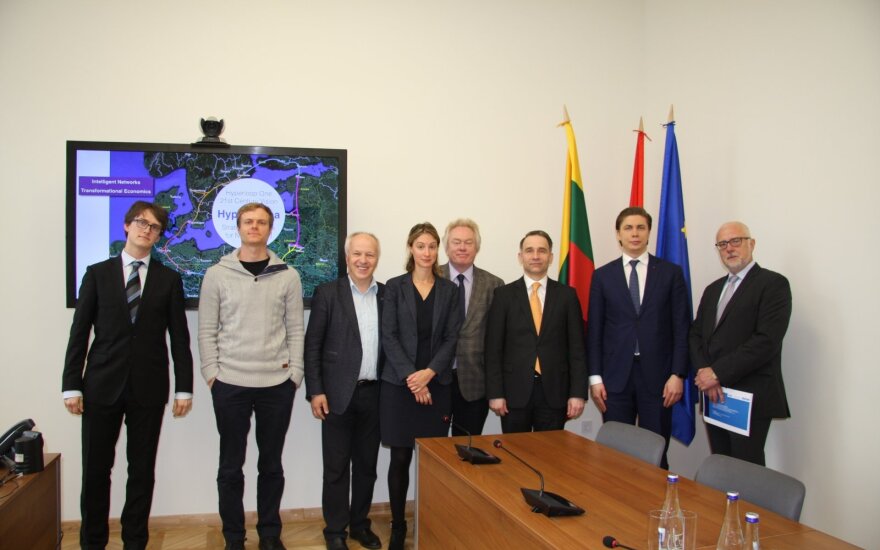 "Hyperloop One is very exited about opportunities to bring Hyperloop to Europe, particularly to countries like Lithuania. We are also talking with other Baltic countries, as well as Finland and the Netherlands", said Alan James, Hyperloop One vice president word-wide.
Their Hyperloop system would offer very fast, on-demand transportation which will transform economies by vastly reducing travel time and bringing cities like Vilnius to Berlin together in 70 minutes.
"This is a way to bring the Baltic States into the heart of Europe with the speed of an airplane, the capacity of a train and the convenience of a metro", Alan James said.
For more information please contact: Mr. Vladas Lašas, vladas@lasas.lt, tel. +370 698 35190 , hyperloop-one.com