After the US architect Daniel Libeskind won the contract to design a business centre on the Neris riverbank in central Vilnius, in addition to heated criticism the design drew from local architects, it could turn out to be too expensive to build, vz.lt reports.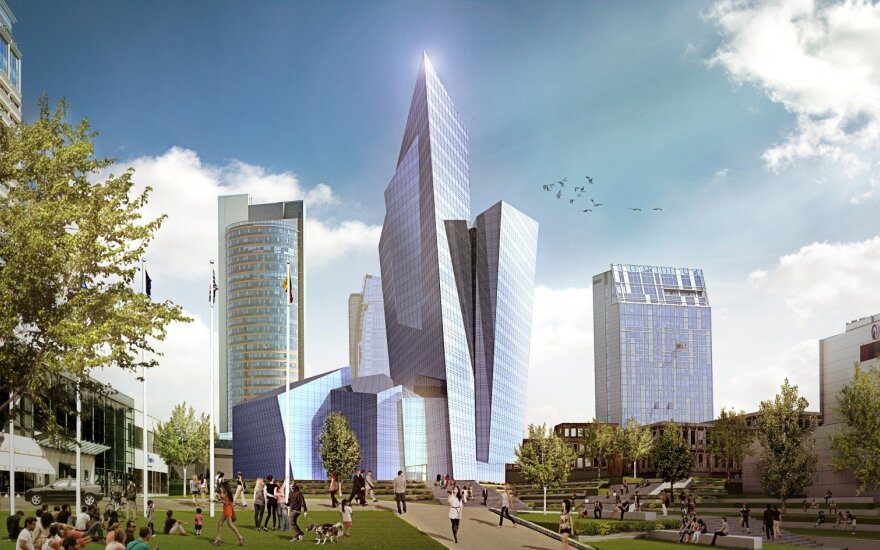 The project, named K18B, on Konstitucijos Avenue is developed by Lords LB Asset Management which says the budget for the endeavour is €40 million.
"As we've publicly said before, investment into the multi-functional complex on Konstitucijos Avenue 18B will be over €40 million. We are currently in the process of signing design contracts with Studio Libeskind, the winner of the international contest. Technically, it is a challenging project, but we hope it will become one of defining features of Vilnius skyline," Marius Žemaitis, fund manager at Lords LB Asset Management, has told vz.lt.
However, there are talks among architects that Libeskind's project might be dropped in favour of the simpler runner-up design by the Lithuanian architect firm Architektūros Kūrybinės Grupės, vz.lt says.
Architektūros Kūrybinės Grypės won a previous contest for the business centre's design, but it was abandoned due to criticism that it did not fit the site. Vz.lt reports that Libeskind's project could have been selected to divert the criticism.
Lithuanian architects have criticized the choice, saying that the organizers of the contest - Lords LB Asset Management and the Lithuanian Architects Union - went for Libeskind's star appeal, while the design itself is mediocre and would contribute to the 'Dubaization' of Vilnius riverbank.