A court has ordered the freezing of the assets of businessman Antanas Trumpa, the biggest shareholder in the dairy company Rokiškio Sūris, pending a lawsuit by East Capital. Trumpa says that the claim against him by the Swedish investment fund is "blackmail".
(Starting on 11 January, this article and others like it will only be available to Individual and Corporate subscribers)
Panevėžys District Court approved an order to freeze €11.5 million of Trumpa's assets, equal to East Capital's claim. Trumpa is planning to challenge the ruling with the Lithuanian Court of Appeals, DELFI reports.
East Capital, a shareholder in Rokiškio Sūris, claims that the company offered illegal financial assistance to another firm owned by Trumpa so that it could buy out Rokiškio Sūris' shares.
Trumpa rejects the accusations and says that East Capital is using the lawsuit to force him to buy out the fund's 4.96% stake in Rokiškio Sūris at above-market price.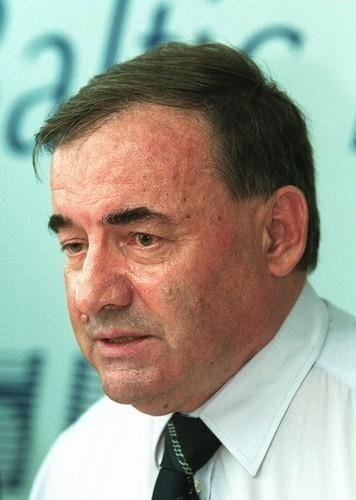 "We have long-standing experience of working with international investors, including our cooperation with the European Bank for Reconstruction and Development. We have never had any complaints. We are shocked at being treated so unfairly," Trumpa, who owns 74% of Rokiškio Sūris, told DELFI.
He says that East Capital officially confirmed last April that it was going to sell its stake in Rokiškio Sūris at €3.475 per share. Following negotiations with other shareholders, the fund agreed on €2.5 per share, but that is still well above the market price. In December, Rokiškio Sūris bought over 1.6 million of its own shares via Nasdaq Vilnius for €1.43 per share.
East Capital then filed a damages claim, saying that Rokiškio Sūris had illegally financed Trumpa's other company Pieno Pramonės Investicijų Valdymas (Dairy Industry Investment Management) so it could buy shares of Rokiškio Sūris.
Trumpa rejects the accusations, saying Pieno Pramonės Investicijų Valdymas bought into Rokiškio Sūris in 2004-2006 using funds raised from shareholders and banks.
According to Trumpa, only later did Rokiškio Sūris refinance some of the loans at market interest rates.