With a population of three million, maintaining three international airports is a luxury for Lithuania.
Gediminas Almantas, CEO of Lithuanian Airports oversaw the combination of Lithuania's three airports under one roof. He nonetheless believes that having three airports in Lithuania is a luxury.
"From a market perspective, regarding the number of people in Lithuania, one airport would be enough. Lithuania's territory is rather large, however, so having three airports is good – people can choose which one they'll go to. But it's a luxury that we have to pay for [...] The Latvians have one main airport. The Latvian market and geography is similar, and they have a similar amount of residents, but one airport is enough for them," the CEO told LRT Radijas.
"If an airport has less then 1.5 million passengers a year, it will incur financial losses. Lithuania has two airports whose existence and operation need to be considered. In a common system, however, such an arrangement may work. If we have three airports that belong to a single system, we can allow ourselves to keep them. If we didn't have the single system, as was the case before, it would be difficult for the Palanga and Kaunas airports to survive," Almantas said.
Maintaining three civilian airports – in Vilnius, Kaunas and Palanga – can be difficult. Gražvydas Jakubauskas, the director of the Road transportation and civilian aviation department at the Ministry of Transport and Communications, spoke to Žinių Radijas about how the segmentation of these three airports' markets helps prevent them from competing with one another.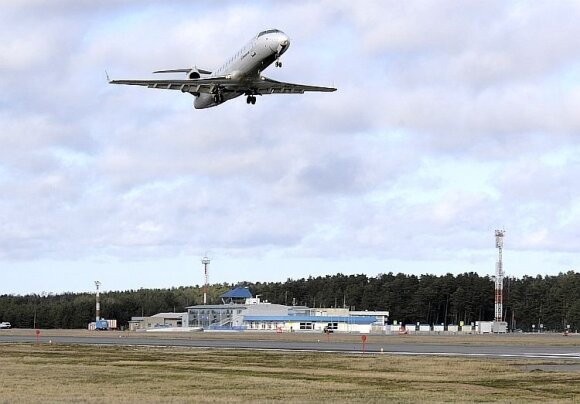 Vilnius is the country's main airport, Kaunas serves budget fliers, and Palanga's airport attracts seasonal flights.
"That's how airport segmentation comes about, when each one operates in its own niche, its own market, instead of all three competing with each other. Then, of course, there's the question of whether we really need three airports. In this case, however, when they operate within a single system, it's natural that managing their processes is much easier," said Jakubauskas.
However, Jakubauskas also explained that airports often have difficulty attracting new flights and passengers.
"Many often think that airports can generate new routes and sources of passengers very quickly and efficiently, but it must be understood that even currently existing examples show that everything is defined by the 100-150km radius around the airport. In Lithuania, that means a small amount of residents, and Vilnius definitely doesn't have that many businesses, so surpassing Riga would be complicated. We don't have a basic carrier, though we do have just as many routes as Riga does," Jakubauskas added.